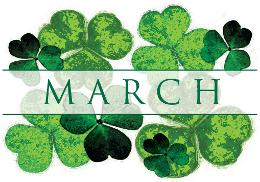 Remember to wear green on St. Patrick's Day!
Hang in there - spring is around the corner.
Then sit back and watch the tulips come up.
H is for the HAPPINESS filling up my heart
E is for EXCITEMENT for each sport I start
N is for all the NICEST folks you'll ever know

D is for DISCOVERING all my strengths and goals

R is for RESPECT I always try to play fair

I is for INSPIRING we have coaches who care

C is for CONFIDENCE there's so much I can do

K is for the KINDNESS that I'll always show you

S is for SINGING and our voices fill the air
S is for our SMILES just beaming with pride
P is for the PASSION that my heart has found
I is for INDEPENDENT cause I stand my ground
R is for our REMARKABLE spirit shining through

I is for the INNOCENCE from the friends we hold true

T is for the TREASURES I see every day
They're kept close to my heart where they'll always stay
C is for CONTENTMENT with the friendships we share
O is for OUTSTANDING we're reaching for the stars

U is for UNBELIEVABLE we've really come so far
N is for NIGHT TIME with friends playing the Wii
T is for THOUGHTFUL the way we like to be
Y is for YOU and we'll stay by your side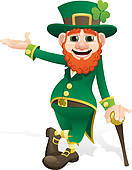 Special Olympics is a hug good bye
Special Olympics is our team spirit
Special Olympics is seeing my friends
Just Smile
Have you noticed
when you put
"THE" and "IRS"
together it spells
"THEIRS"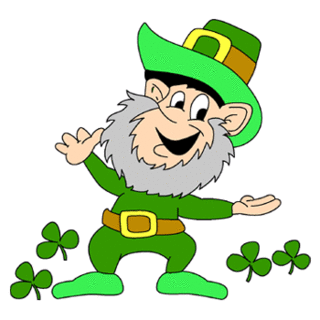 Crispy Parmesan Baked Potatoes
What you need:

1/2 cup Kraft grated parmesan cheese
1 tsp. garlic powder
8 small yukon gold potatoes (1 3/4 lb.) cut lengthwise in half
3 Tbsp. butter, melted
Make it:
HEAT: oven to 400 degrees
MIX: cheese and garlic powder in shallow dish
DIP: cut-sides of potatoes in butter, then in cheese mixture
PLACE: cheese sides down on a baking sheet, drizzle with remaining butter
BAKE: 30-35 minutes, or until potatoes are tender
Serving Suggestion:
Mix 3/4 cup sour cream and 2 Tbsp. chopped chives.
Serve with potatoes.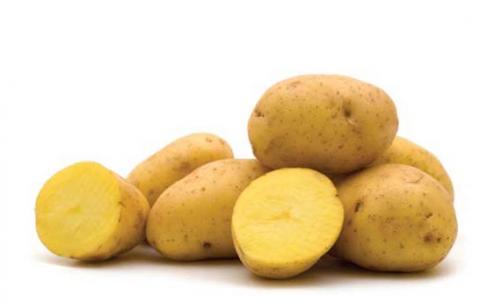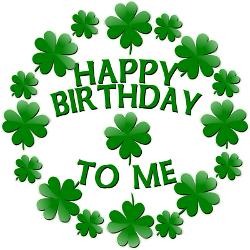 Shawn Stover
Jordan King
Isaac Spry
Megan Haycraft
Morgan Beck
Cody Blanton
Jeffrey Maxwell
Sara Clark

Gavin Fulk
Matthew Soehnlin
Olivia Slavens
Joe Patton
Amber Vincent
Check out previous months of Carolyn's Corner: